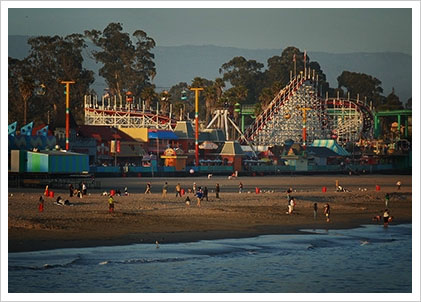 Behind the shutter
As the title says, I took that shot in the afternoon at the Santa Cruz Beach Boardwalk. The shot was taken from the pier.
This image reminds me of some of the painting from master painter Bruegel. When looking at the details, I found many different characters each of them performing their own life acts. In his "Netherlandish Proverbs", Bruegel paints a busy scene, using realistic details of characters in action, each action illustrating a proverb.
Here are some details in this image, each character is in a different action, playing, eating, searching, observing, or enjoying other activities.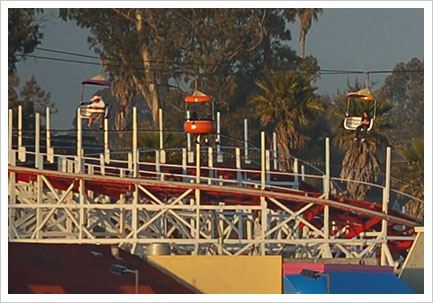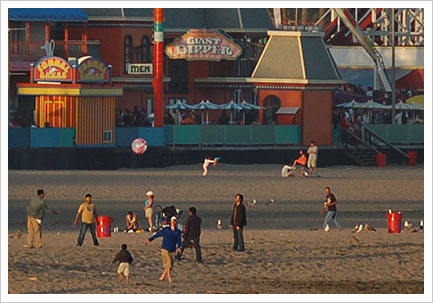 Here is the original shot before cropping and vignetting with Photoshop.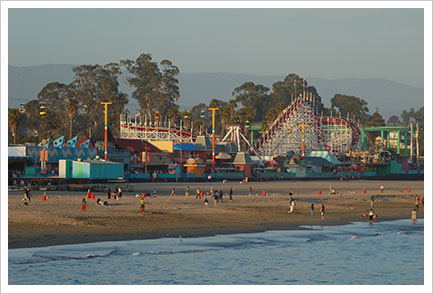 Original: 
Nikon D50 • Nikkor 70-210mm

135mm • 1/640s (ev -1.33) • f/6.3
3.31.2007 7:02PM
I submitted this image at the Palo Alto Camera Club on 8.1.07 in the Travel category and judge Kay Mackenzie awarded a second place.
………………………………………………………………………….
Update – 11.10.07
Here is a proposed  edit by Laurie Naiman from the PACC. I like it! Thanks Laurie!