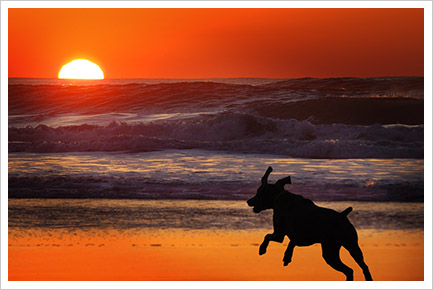 From behind the shutter
Well, another deception moment… the dog was not in the original picture…
Here is the source I used for the background: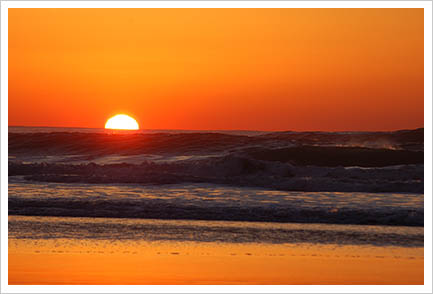 Original: Nikon D50 • Nikkor 70-210mm
200mm • 1/800s (ev -2.33) • f/9.0
1.14.2007 6:13PM
And here is the foreground image: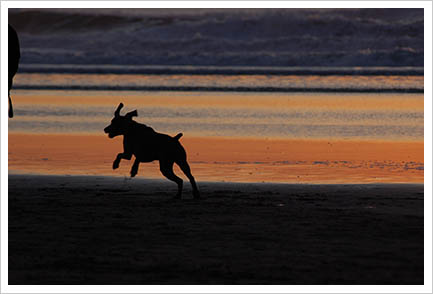 Original: Nikon D50 • Nikkor 70-210mm
200mm • 1/250s (ev -2.33) • f/9.0
1.14.2007 6:18PM
I use Photoshop to detour the silhouette of the dog and to overlay it on the sunset background. I also added a 6% large-size-drop shadow all around the dog to increase its contrast with the dark background of the ocean.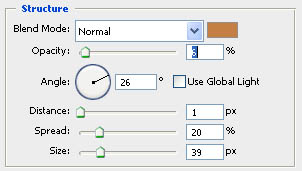 Once again, it raises the question of authenticity. What is the nature of a photography? Is it the exact representation of some physicality at a given place and time? This is called the "ultimate test for reality", where everyone is in agreement. It's real.Well, this image is real to me. I made it. I created it with my intention to make it that way. I made something real out of the non-real.
Now, back to the discussion about the image itself (you know, the one that represents the future that never existed…). I found that, for once, I had a dog with some attitude. The flapping hears, the full action (the two front legs in the air), the graphical balance of the shapes sticking out of the body (the hears, the tail, the leg), all create a nice dynamic silhouette.
I also like the symmetry made out of the horizontal orange sky and its reflection on the wet sand.
I just needed to add a catchy title that will bring some playfulness to the scene et voila!
I submitted that image to the digital competition at the PACC on 11.14.07 in the pictorial category and Radka Tezaur, who was our judge, awarded it a second place. She liked that a dog was the central character! Luck is all it takes.