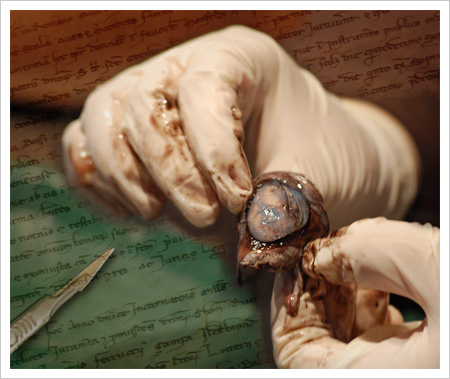 From behind the shutter
This image is an overlay composition made out of three elements:
– the dissection of an eyeball (from a cow)
– the calligraphy
– the scalpel
The main subject was taken at the Exploratorium in San Francisco. The exhibit staff was demonstrating an eyeball dissection to a young audience of curious kids. The light was dimmed and could get much depth of field and the permanent movement of the demonstrator required some speed.
Here are some shots from that event: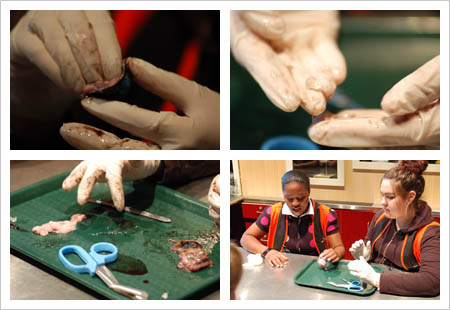 I found this shot quiet interesting, and couldn't resist titling it "Eye Opener":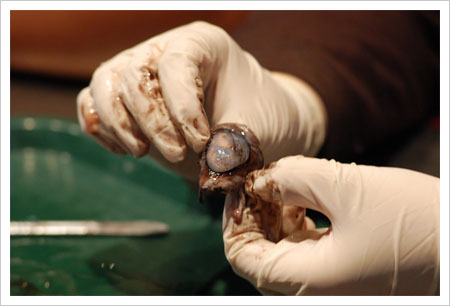 Original: Nikon D50 • Nikkor 70-210mm
135mm • 1/30s (ev -1.00) • f/6.3
7.29.2007 3:08PM
I wanted to give a medical context to the image and added a calligraphy background. The text comes from an old notebook of a French student in Medicine. I also wanted to give the scalpel a stronger focus, and bought one on iStockPhoto.
Here are the two images: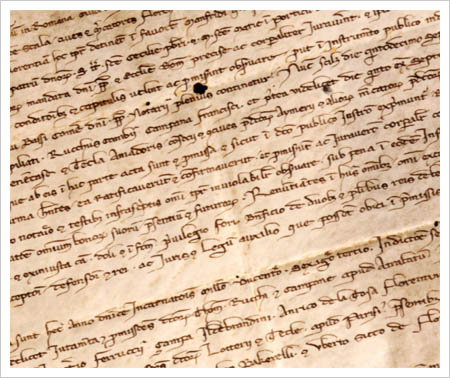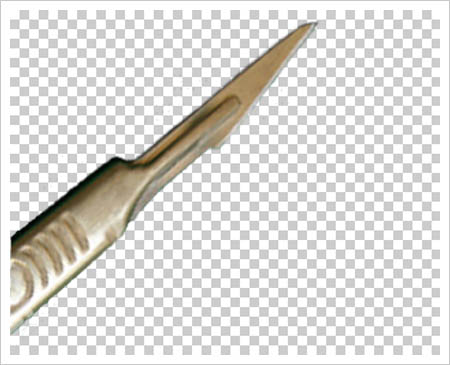 The Photoshop file contains five layers dedicated to the merging of the three images. One layer contains the vignette effect which darkens the outside of the final composition.