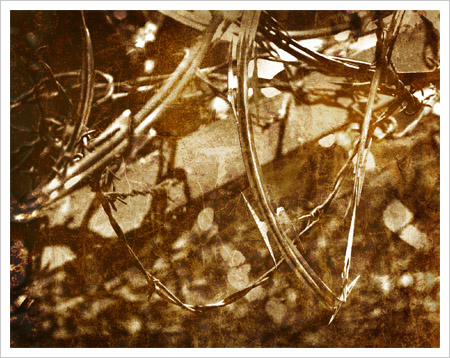 From behind the shutter
This image is a sandwich made out of two following source images (note that I just realized that those two images were taken almost exactly 1 year apart):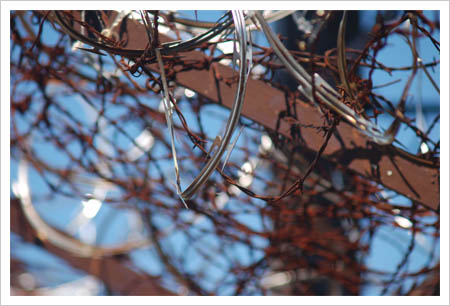 Original: Nikon D50 • Nikkor 70-210mm
155mm • 1/250s (ev -0.33) • f/4.0
6.30.2006 12:19PM
The above razor wire image was taken during a trip at Point Reyes. It was taken somewhere at Mt Tamalpais State Park, north of San Francisco.
The graffiti below was taken somewhere at Bear Mountain in Felton, CA., on a tower of one of the bridges of the little steam railroad.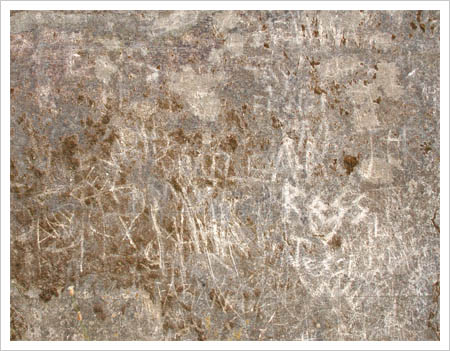 Original: Nikon D50 • Nikkor 18-70mm
24mm • 1/60s (ev -2.00) • f/7.1
6.30.2007 14:58PM
A lot of editing went through using PhotoShop CS2:
? Color desaturation of the razor wires
? Applying a sepia tint (using a Gradient Map Layer)
? Manual masking to control the blending of the two layers
? Brush touch-up to remove the extra brightness and distracting over-exposed reflexions
? Added vignette effect to the final composition
Here is a screenshot of the Gradient Map Layer settings: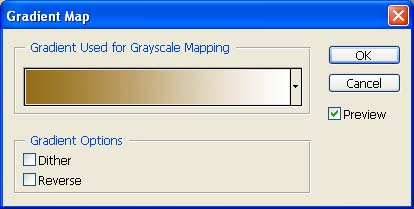 Here is the PhotoShop CS2 layers palette: