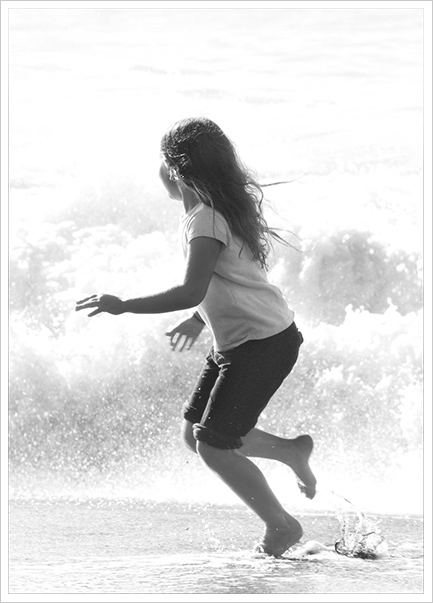 From behind the shutter
This image image was taken at the beach in San francisco, south of the Golden gate.
As much as the previous post shows a static and calm composition, this shot shows a more dynamic scene. Each element of this image participate into the creation of the motion and energy. The bright background and the wave crashing, the position of the body, the hair, the arms with one hand slightly blurry by the motion.
The splash of water and sand left by the strike of the foot, gives an indication of speed.
The original image was in color. I decided to convert it in monochrome. By removing the color information, I wanted the image to focus on the motion and the activity. I made a choice as an other decision could have been to focus on balance between the blue of the shirt and the blue of the water.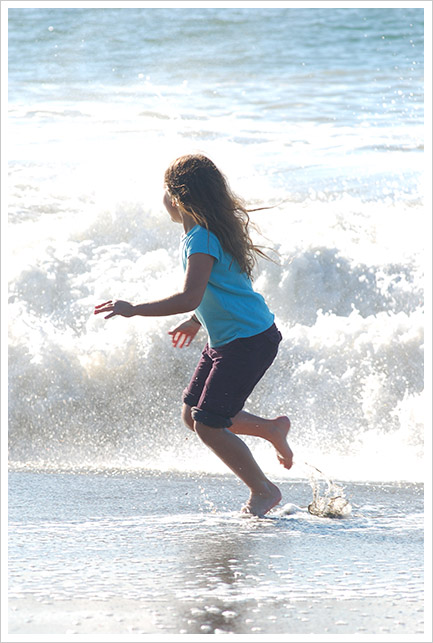 Original: Nikon D50 • Nikkor 70-210mm
160mm • 1/250s (ev -1.00) • f/13.0
8.12.2007 4:29PM
I used the new Black and White filter in Photoshop CS3. I also applied a Curve effect to some areas to help focus on some details. Here is a view of the mask used to apply the Curve layer: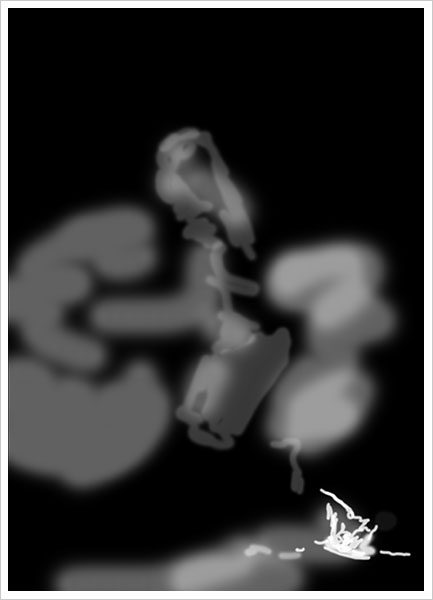 Curve mask in Photoshop CS3
Fascinating, isn't it?
I submitted this image to the Palo Alto camera Club digital competition on 12.4.07 in the monochrome category and the judge selected it as a second place.