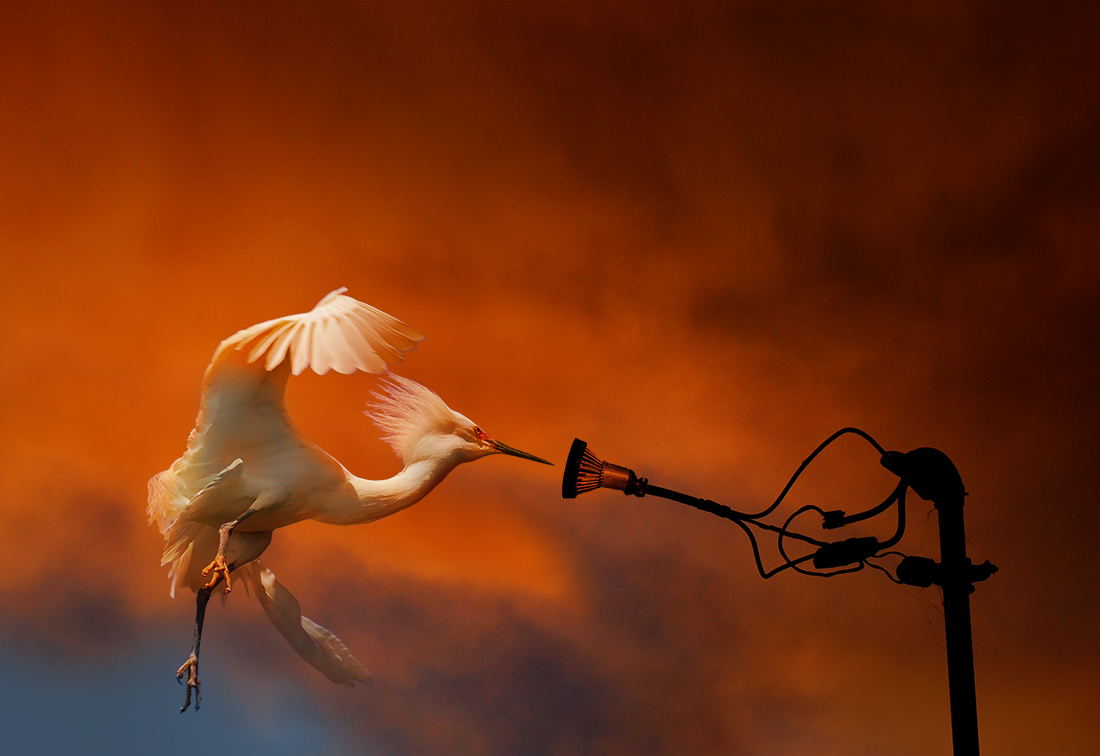 From behind the shutter
Creative time!
Photo collage allows to tell fictional stories. I start with randomly browsing my most recent collection of photos. I use Google Picasa, it's fast, very fast, and it allows me to do very fast basic edits.
When browsing the images, I visualize in my mind possible constructions, juxtapositions, extrapolations. I'm looking for what's missing to make surprising contraptions. Sometimes the ideas are lead by a partial story, sometimes the visual elements inspire a theme, but something is missing to complete the image.
And sometimes after starting 100 or 200 images, some connection opportunities start to reveal themselves, and new meaning emerges from the un-related.
For this collage, here are the source images that got me started: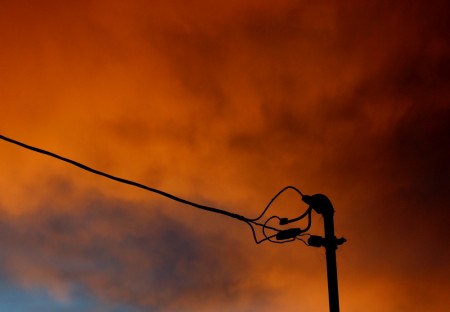 Original: Nikon D50 • Nikkor 18-70mm
46mm • 1/100s • f/7.1
1.13.2008 6:13PM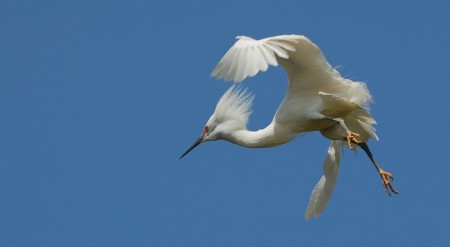 Original: Nikon D50 • Nikkor 70-210mm
210mm • 1/1000s • f/11.0
5.2.2007 10:52 AM
The copper sky was taken in January 08, from my backyard. The colors are natural. Although it makes a nice sky, the service entrance on the roof of my dear Neighbor Ralph Grundler "in the middle".
The second image (Snowy Egret) was taken at the Palo Alto, CA Baylands birds preserve.
The two images connected in my mind as a potential un-usual combination.
Here are the steps I used to make the collage:
Flip the bird to the right, both to be aligned with the wire and because I prefer actions to go from L to R
Rotate the bird so that the beak is aligned with the wire
Merge the bird with the red-ish background (more on that below)
Erase the wire under the bird
Add a progue (the little device used by the army at the end of the hose)
Final details and touch-ups (push the color density, detail merging…)
Some details about merging the bird:
Start with cutting out the bird from the blue sky background using the magic wand selector
Place the bird on a layer over the red sky, and set the Blend Mode to "Hard Light". I'm still not sure which one works best on a given collage situation, so I try them all. In this case "Hard Light" gave me a reasonable blend.
Although the blending option was the best, the body of the bird was a bit too much "transparent" and therefore to red. So, I added a layer behind and brushed some semi transparent white areas to bring the original white color of the feathers.
I also added a patch or red sky behind the bird to bring more attention to it, giving the patch a linear shape parallel to the wire/beak alignment, it underlines the motion of the action.
Here is the Layer palette in Photoshop: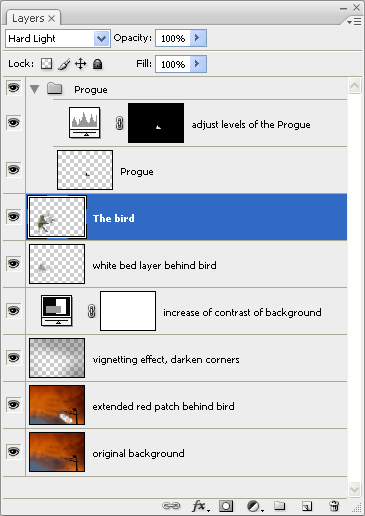 et voila…
I submitted this image to the Print Creative competition at the Palo Alto Camera Club on 2.11.09 and the judge gave it the first place :-))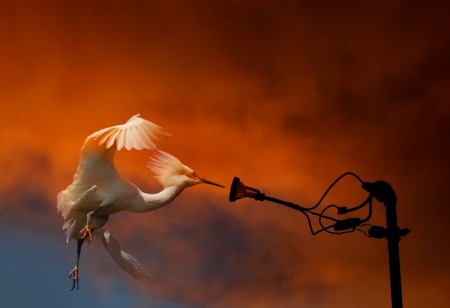 Final: In-Flight Refueling
[3.14.2010 update]
This image won both of the following awards:
"Best Print of the Year 2009" at the Palo Alto Camera Club
Anne MacKenzie Fine Art Award