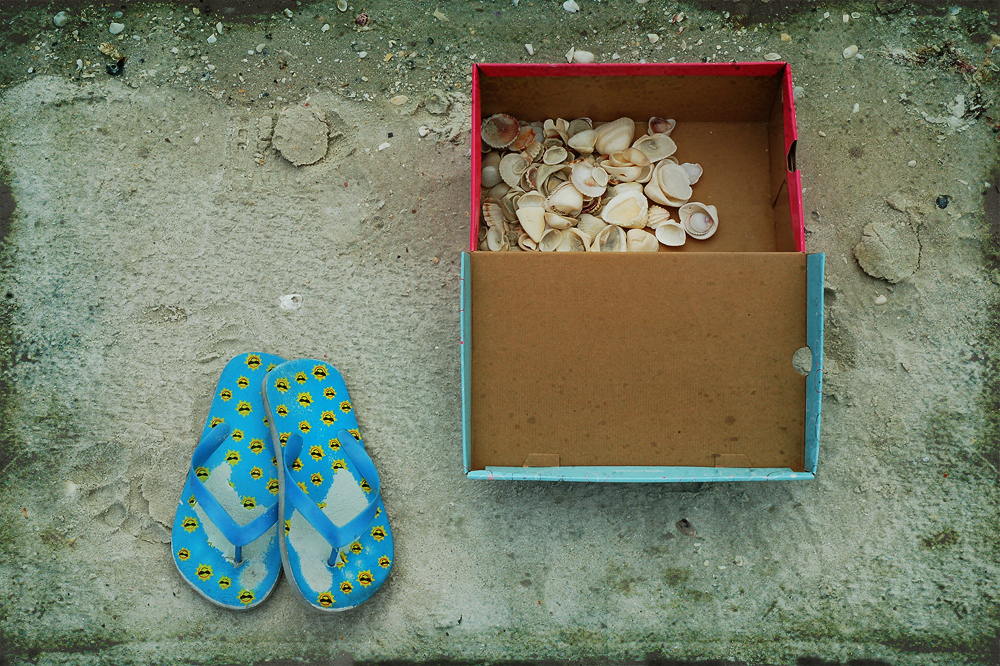 From behind the shutter
In Summer 2008, I visited Florida with my family. During our tour, we stopped near Naples. The kids enjoy running on the beach and grabbing a few sea shells, a material souvenir of the experience.
Some of the beaches have a certain photographic appeal, especially when the storms come in late afternoon at that time of the year. It makes dramatic scenery.
Here are some images taken at the same spot: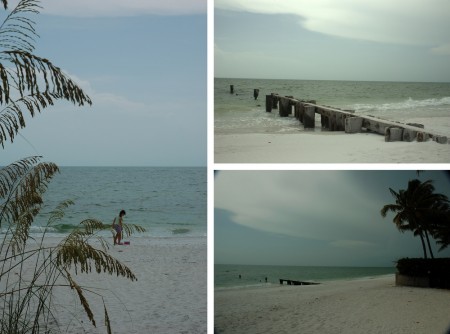 Naples, Florida
I noticed the shoe box that my daughter used to store her precious treasure, she had dropped her flip-flops just there. What caught my interest was the composition that the objects were creating, a cascade of nested rectangles.
I also found an interesting color palette between the box and the flip-flops and the sand texture in the background.
Here is the original shot: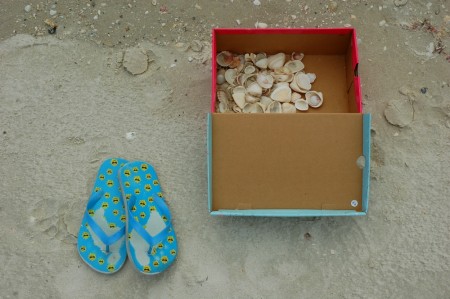 Original: Nikon D50 • Nikkor 18-70mm
40mm • 1/100s • f/16.0
07.08.2008 04:04:02 PM
I experimented with some presentation techniques and I settled on an "old style" effect.
I first removed the label on the inside of the cover using Photoshop:

Removing the Label
I then slightly de-saturated the image and added an overlay texture using a Vivid Light mixing effect at 50%: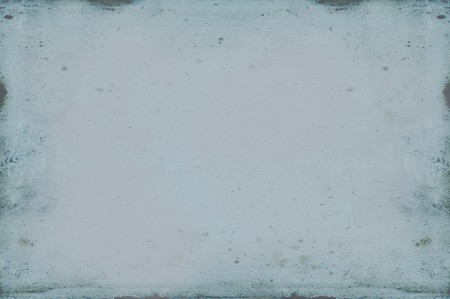 Old style texture
The final result: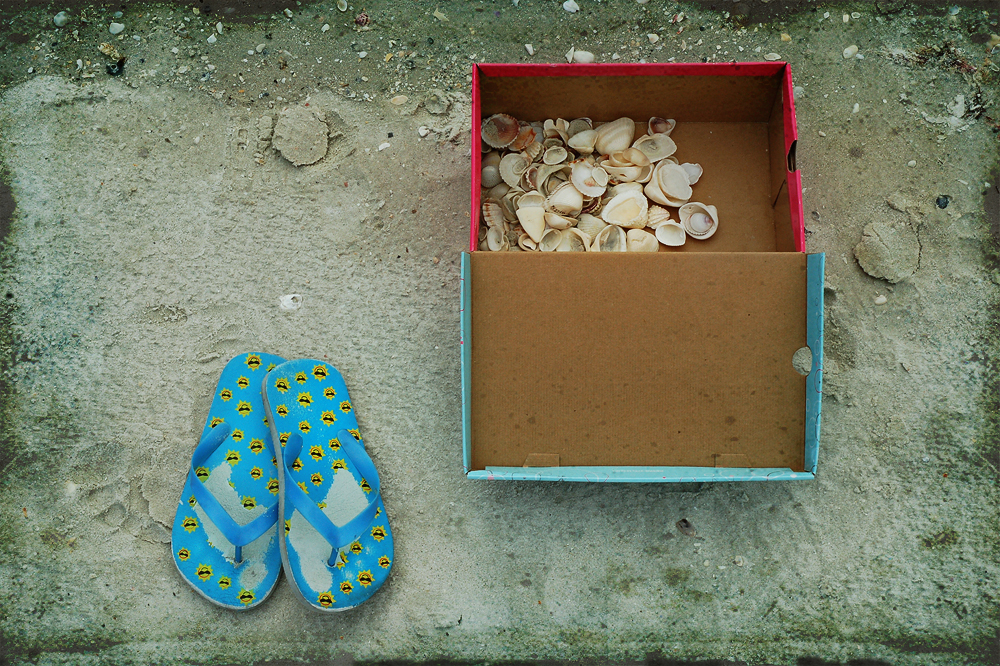 Old Souvenir