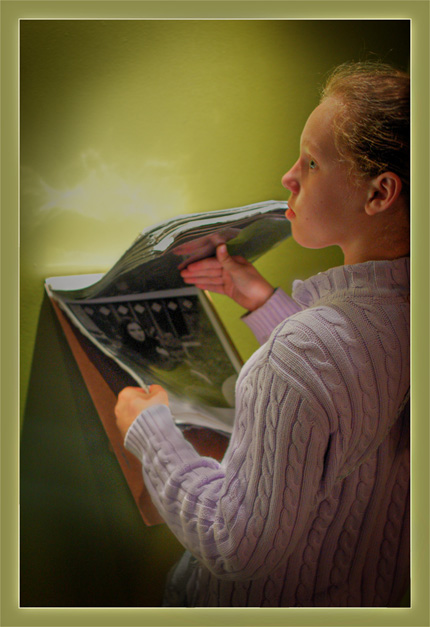 From behind the shutter
This portrait was taken on July 29th, 07 at the San Francisco Exploratorium. The Exploratorium is a great place for kids and parents of all age. Based on kinesthetic learning, visitors can experience physical and physiological phenomenon. When I was a kid I was enjoyed spending time in Paris at the "Palais de la Decouverte" (Discovery Museum) when I was visiting my cousins/uncle/aunt.
The setting at the Exploratorium is rough, not to say raw. But that's a good thing. There is no physical or perceived barrier between the visitors and the experiments. The Experiments seem to be part of the visitor space. The place tend to be dark with the exception of some exhibits that have their own lighting. Bring a lens with large aperture! The place feels like a playground for science and nature and the visitors express kids-like behaviors, with excitement, interest, and discovery. Well, a place that provides rich material for photography!
Here are a few random shots: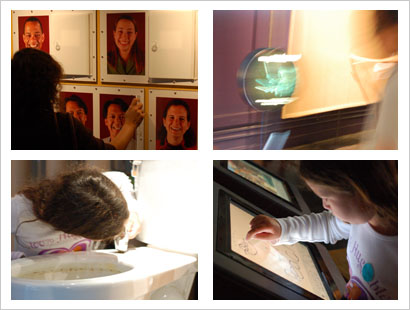 The following shot caught my attention for its dominant color, composition, and the expression of the girl.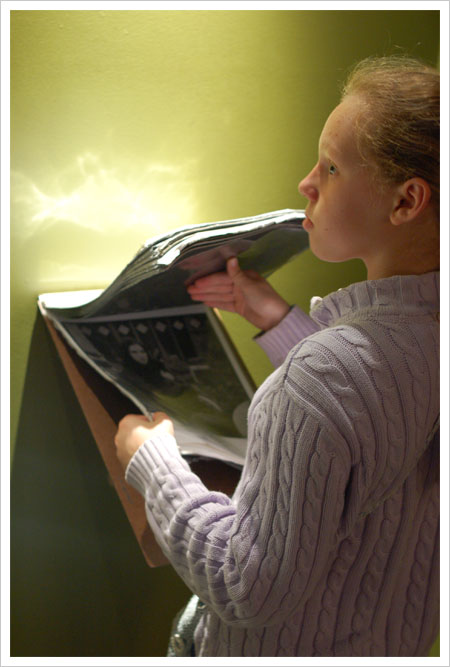 Original: Nikon D50 • Nikkor 35mm
35mm • 1/30s (ev -0.33) • f/3.2
7.29.2006 1:57PM
I made the following edits in PhotoShop:


Bring more attention to the face (using highlight, warmer color, skin touch up)
Reduce the highlights (using dark highlights)
Focus on the two reflexions of light and thoughts (using outside vignetting)
Presentation (adding a border that matches the dominant color with light effect)
Here are the Photoshop layers:
I presented this image to the Palo Alto Camera Club on August, 8th in the pictorial category and the judge (Joan Field) awarded it an honorable mention for the following aspects:
Strong portrait, good choice of presentation (frame)
Interesting use of the color, and composition (several lines creating a good reading dynamic)
Rich expression of the kid, natural pause