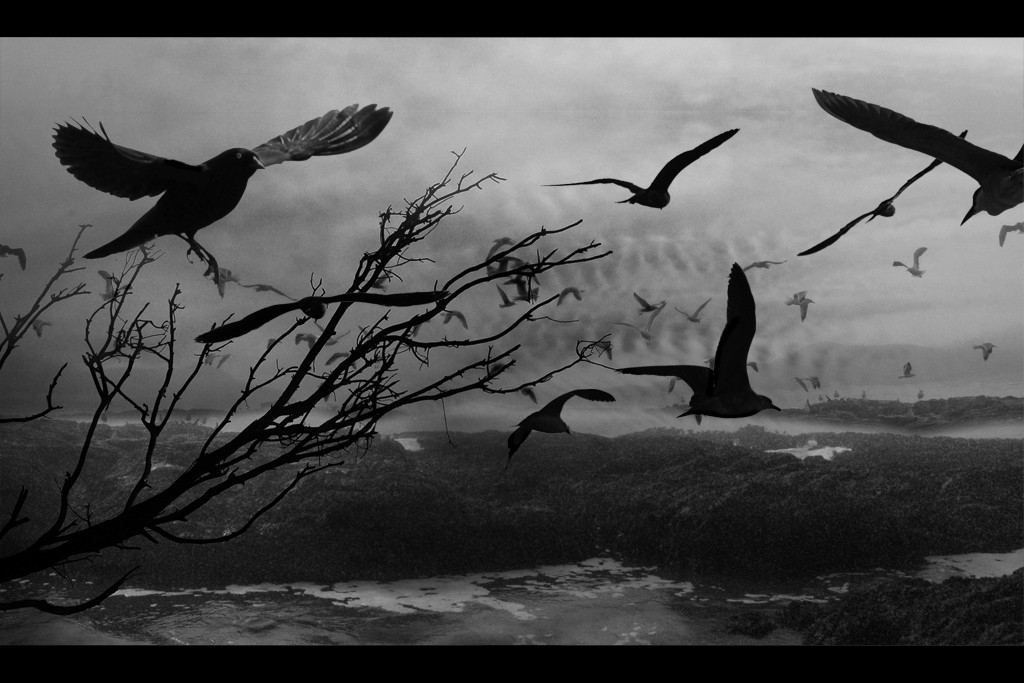 From behind the shutter
For the Holiday Party at the Palo Alto Camera Club, Laurie organized a photo challenge. The photo challenge consisted in presenting a picture that would remind the audience of a movie.
I had a hard time on that challenge as I'm not movie savvy. And when I take pictures, I never think of a composition or action inspired by a movie. So, I asked my wife, who is a movie connoisseur, to go through some of my image archive and to help me point to some directions.
The only picture that caught her attention was the following: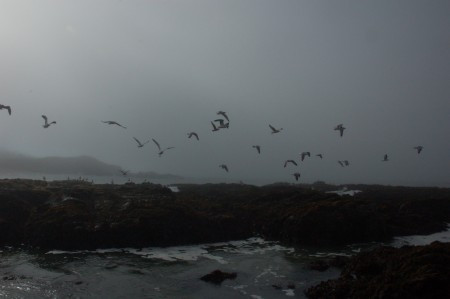 Original: Nikon D50 • Nikkor 18-70mm
18mm • 1/3200s • f/13.0
10.21.2008 10:52 AM
That image inspired her the movie "The Birds" directed by Alfred Hitchcock in 1963. It was taken at Bean Hollow State Beach on October, 21st, 2008 during a photo trip with my friend Laurie Naiman and Terry Cluley who was visiting from Toronto, Canada. Bean Hollow State Beach is also only 3 hours south from Bodega Bay, where the movie was filmed.
Here is a picture of me taking that picture :-))
Me taking the photo above (Photo by Terry Cluley)
I then took on the challenge to make that picture a photo concept, an image that would include the elements and the atmosphere that people would relate to it as being inspired by the movie "The Birds".
I wanted to add the following elements:
Some scary tree
A more dramatic sky
More birds, especially darker, closer and of different types
I browsed my archives and found a few images that I will be using in a collage.
This one was used as a background to provide the cold, dramatic clouds and the dead tree.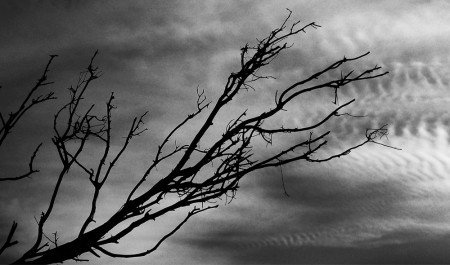 I used birds from the following pictures: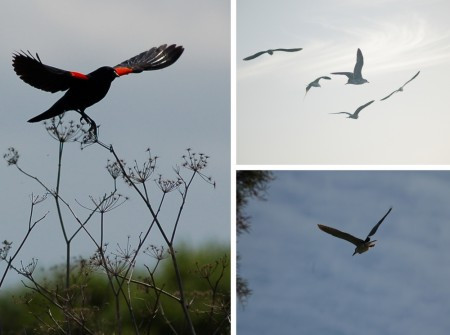 The original photo is layered on top of the tree with clouds, using a Hard Light effect in Photoshop. I also duplicated it, flipped it horizontally and masked the bottom part of the rocks and water. This allowed to create the illusion of having twice as many birds, going in opposite directions.
I also added two horizontal black borders to refer to a movie format.
Here is the final layer palette in Photoshop: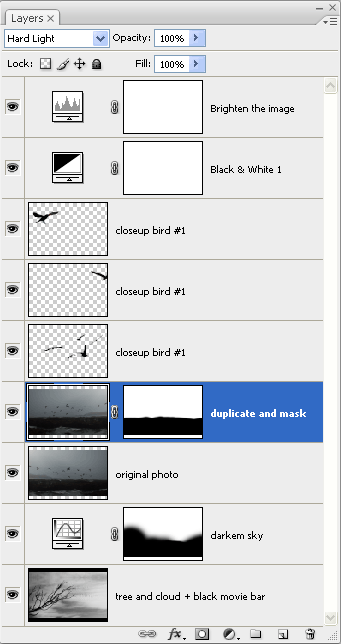 The final composition:
Final: The Birds
This image got the highest number of people to guess the intended title "The Birds".