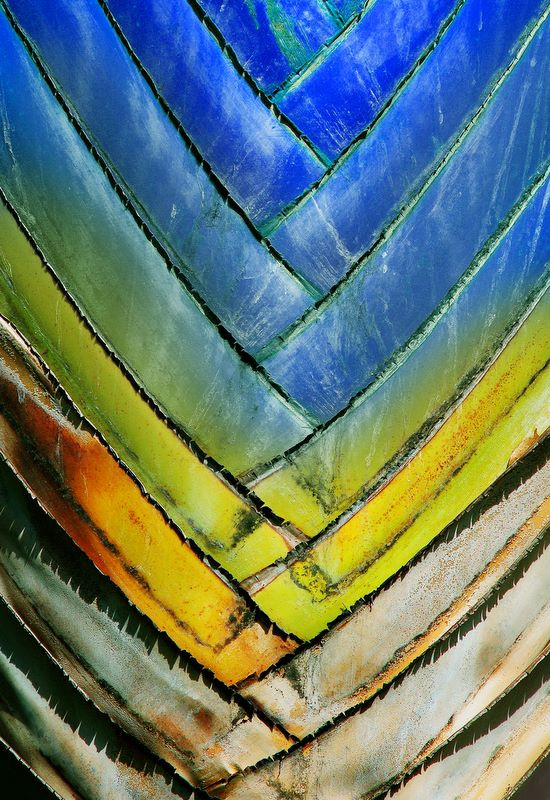 From behind the shutter
Last July I visited Florida and I stopped by the historical home of the writer Ernest Hemingway at Key West. Although the house presents many photo opportunities, I found in its garden a nicely shaped and lit Ravenala madagascariensis, commonly known as Traveler's Palm or Travelers Palm (more information here). It is described as being half a banana tree and half a palm tree.
Here are a few shots from the visit of the Ernest Hemingway Museum (the guy with the hat was out tour guide):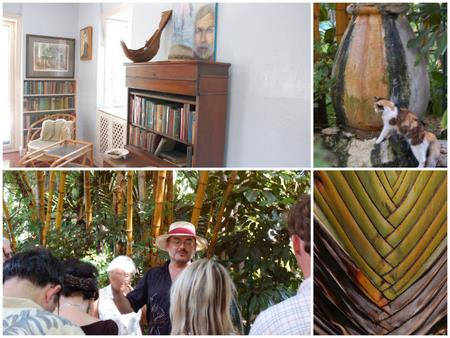 Ernest Hemingway Museum
The shape of this plant inspired me to experiment with its color saturation and color variations. Here is what I did to the orignal shot in Photoshop:
• used the Curves effect layer to brighten the image
• used the Color Balance effect layer to increase the Cyan (to remove the red-ish cast)
• used the Contrast effect layer to increase… the contrast
• used the Saturation effect layer to increase the the yellow center of the palm
• and finally used the Hue/Saturation effect layer on the top 1/3 of the image (using a mask) to make it blue
Here is a screenshot of my layer palette in Photoshop for that image (notice the masks used for the Blue (Hue/Saturation layer) and contrast):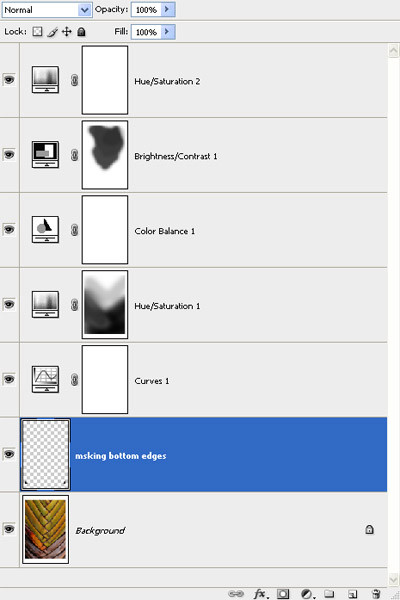 So, why blue? Because I tried a few different Hue shifts and the blue complements nicely the orange-ish tint of the rest of the palm. It also reminds of the sky while the top layers of the palm reach up in that direction.
I submitted the image at the Palo alto Camera club competition in the creative category on September, 9th, and was a 3rd place by Dick Stahlke, who was the judge that night.