From behind the shutter
Last June (2008), I spent some times in Buenos Aires, Argentina. I had the opportunity to walk through the city which in many aspects reminded me of Paris. Here are a few shots from the city: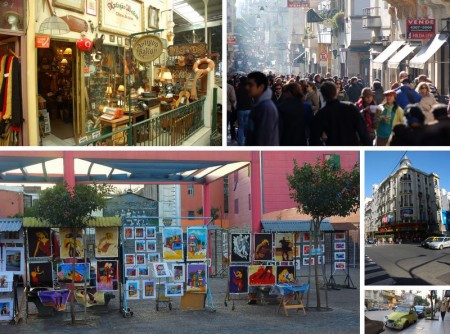 Buenos Aires, Argentina
On June 15th, I went to Plaza Dorrego. It's a very busy area, very touristic. during the weekend, the plaza turns into a market with local creations and art. This is where you can also find many tango dancers performing in the street.
Here is a group of street musicians that I listen to. It's cold in that season of the year in Argentina, hence the layers.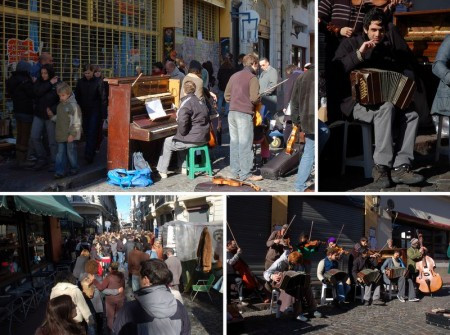 Street musicians, Buenos Aires
I took several images that I like. This is the first one of the series: "Bandoneón" . To learn about this instrument, click here. I'll post more images from that day later.
This image is (almost) straight from the camera with no edits. The light and the composition focus on the hand of the musician. The dark and grey color of the clothes help focus on the hand, the feeling of coldness, and the tension of the instrument. I removed the oblique line in the right edge of the photo which distracts (see the final image at the top to see the difference).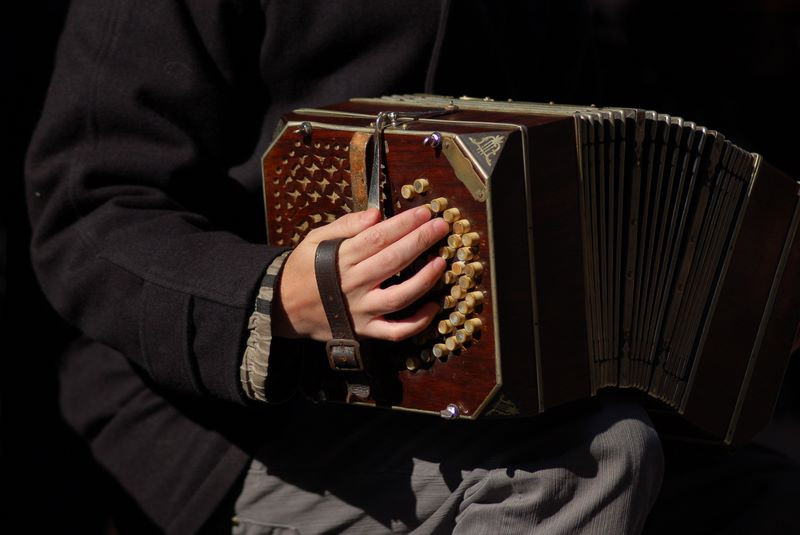 Original: Nikon D50 • Nikkor 80-200mm
135mm • 1/4000s • f/2.8
6.15.2008 1:45 PM