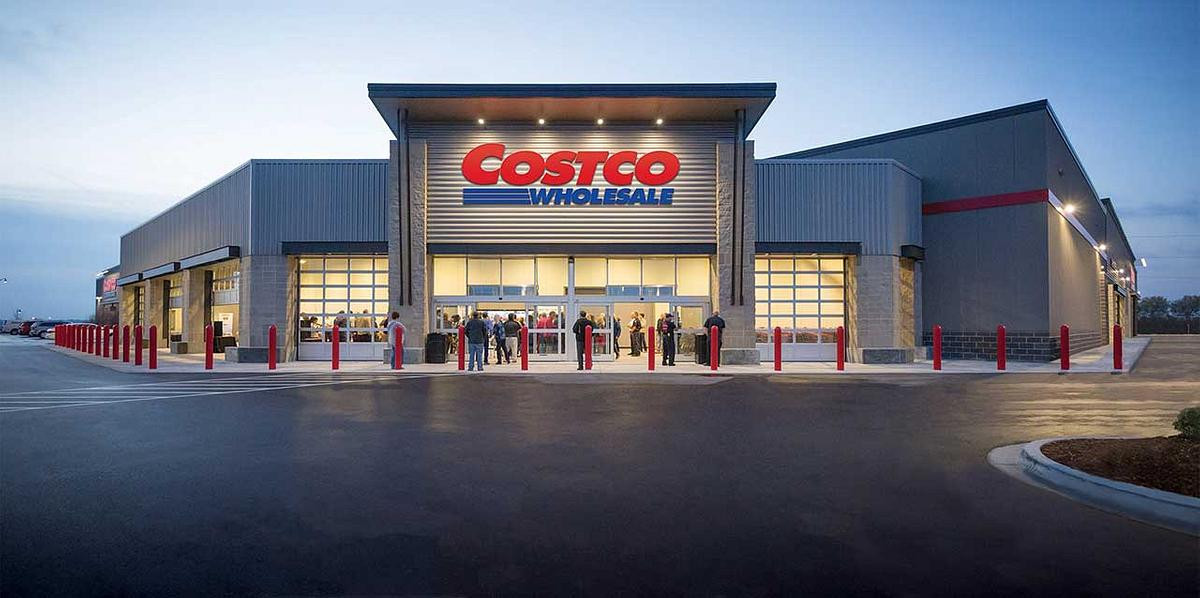 I receive many follow-up questions after I posted my previous article which describes how to print fine art photography at Costco.
Read full article "Printing photo enlargements at Costco Photo Center"
I started this Q&A to offer a quick way to address some of the basic questions regarding printing photo enlargements and fine art at Costco.
Feel free to ask questions using the commenting box located at the end of the page.
"Table
DISCLAIMER: THIS SITE IS NOT AFFILIATED WITH COSTCO, NOR DO I RECEIVE ANY BENEFITS FROM COSTCO. THIS SITE IS MEANT TO SHARE MY (POSITIVE) PERSONAL EXPERIENCE WITH A PRINTING VENDOR. THE INFORMATION BELOW IS PROVIDED AS IS.
General questions
Q: Do I need a Costco membership to print at Costco?
A: Yes, Costco requires you have a valid Costco membership to print through their online service or directly at the Costco Stores. Costco memberships are valid for 1 year and start at $50.00.
Q: Does Costco print photos locally?
A: Most photos can be printed at your local Photo Center. You can submit the files online and select the store you want them to be picked up. You can also directly bring the files on a CD or a thumb and print them at the local store.
If you as your photos to be delivered by mail, then the photos are being processed in one of the Costco "printing farms". Also, some prints cannot be processed by the local Photo Centers. It the case for Canvas and over sized posters for example.
Q: How Long does it take to print photos submitted online?
A: Most of the time within 2 business hours when submitted online and picked up at the local store. When you submit the photos online, the site gives a pickup time. Note that sometimes the photos are ready much earlier.
Q: Do you have to pick up Costco photo at exact time?
A: I had some luck in the past where photos were ready before the estimated time. Over the past 5 years, I ordered about 200 enlargements and they were never late. I don't know how long Costco holds the photos in store for you after they are ready. I suggest you call them at
Q: Is there anything printed on the back of the photo, like the Costco name or logo?
A: Sometimes you may want to sell your photos and don't want your customers know that you printed them at Costco… sounds familiar? There are good news… The images I had printed on the Epson 7880 did have any marking on the back, not even the Fuji paper branding. When you print on the Noritsu, you have some options at checkout time, to what you want to be printed (ex: order number only, order number and image name, order number and a short custom text such as a copyright, etc). Note that the Fuji Crystal paper used on the Noritsu also display the "Fujifilm FujicolorCrystalArchive Paper" pattern marking.
Image format, print workflow and settings
Q: What is the best image format to upload for prints
A: You will get excellent results most of the time using a JPEG file format. If you have an advanced application and know what you are doing, you can submit files in TIFF format. You will not be able to upload RAW images generated directly by your camera. You will have to convert them into JPEG first. If you use Photoshop, you will also have to save first in JPEG (highest quality possible/minimum compression).
Read full article
Q: What photo settings to print at Costco?
A: Once you submit your photos in JPEG high quality, you want to make sure you select the "Do not auto-correct my prints" option. It's available on the last step of your online order.
Read full article
Q: How to assign Costco printer profile to Adobe Lightroom?
A: Once you have downloaded the color profile of one of the Costco printers on your computer, you can preview your photos in Lightroom using any of the printer profiles. To downloaded the Costco printer profiles, refer to the following instructions. To preview your images using the printer profile, go there.
Q: What should I do with the Costco photo auto correction setting?
A: This is, in my experience, one of the most important setting to insure fine art photography printing. You want to make sure that Costco DOES NOT auto-correct your images. The option is available on the last step of your online order and is labeled "Do not auto-correct my prints".
Read full article
Q: How to make the best best of Costco printing?
A: Costco is no magic and will print pretty accurately what is being sent to them. This is true if you print using your own printer or use an online provider (Shutterfly, Costco, etc).
I wrote a detailed tutorial on how to get the best out of Costco printing.
Read full article
Q: How to print in monochrome at Costco?
A:The Costco website allows you to convert your image to a monochrome or sepia version of your uploaded color image. Those effects do not have any controls though. I have never used them and would only recommend them if you are desperate. The best outcome would be to prepare your monochrome image in Photoshop, Lightroom, or any other photo editing application. One tip regarding the printing of monochrome images: the Noritsu printers will sometimes add a color cast (green or purple), you want to print on the Epson 7880 Inkjet, which has multiple black inks. Here is how to make sure your image will be printed on the Epson.
Q: Do I need to use Costco printer profile?
A: I had excellent results printing fine art photography at Costco without downloading the profiles for their printers. Now, if you have a color management workflow (calibrated monitor, previewing using printer profiles, etc), then you may want to know that DryCreek, the company who develops the profiles for Costco, makes their profiles available for free. First find out which Costco photo center you are using, then which printer at that center your photos are going to be printed on, and download the corresponding profile. The profiles can be used to preview in Photoshop or in Lightroom how the image is going to be printed. Note: the profile does not need to be embedded into the file submitted to Costco.
Q: How do I make sure Costco prints have similar colors to what I see on my screen?
A: Professionals recommend to have a robust color workflow in place in order to have the least surprises between what you see on the screen and the actual print. Color workflow includes calibrating your monitor, and installing a printer profile. Having a good monitor is also a very important step. I have been using a Dell Latitude D810 Laptop which has an excellent 1920×1020 (yes, that's correct) display and consistently get very close prints to what I see on the screen. Many professional photographers still don't want to hear about it!
See other Q&A above for mode details regarding getting the Costco printer profiles.
Q: How can I print directly to Costco from adobe Lightroom?
A: AlloyPhoto has developed a plugin for Lightroom that allows to submit your photos directly from Lightroom to Costco. You can find the plugin at this link: Export to Costco Photo Center (US) and here to print to Costco in Canada: Export to Costco Photo Centre (Canada)
Sizes, Prices, and Resolution

Q: What are the Costco print sizes and prices?
A: Here are some of the sizes and prices offered by Costco as of October 2010. For accurate sizes and pricing, please refer to the Costco.com website.
Read full article
| | |
| --- | --- |
| Paper Size | Price |
| 8 x 10 | $1.49 ea |
| 8 x 12 | $1.49 ea |
| 11 x 14 | $2.99 ea |
| 12 x 12 | $2.99 ea |
| 12 x 18 | $2.99 ea |
| 16 x 20 | $5.99 ea |
| 20 x 30 | $8.99 ea |
Q: What if Costco doesn't offer the size I need?
Q: How do I resize images before printing them at Costco?
A: It's often the case that you need to print a photo at a size not offered by Costco. The trick is to place your photo on a canvas or document that matches one of the sizes offered by Costco. For example, if you need to print a 14×14 image (that format is not offered by Costco), you will first need to place it on a blank (any color) 16×20 document (that dimension is offered by Costco) . Once the image of printed, you can cut the extra space to keep your 14×14 image. That process can easily be done in Adobe Photoshop.
Read full article
Q: What happens if I submit a photo that doesn't have the same aspect ratio as the dimension offered by Costco?
A: First I strongly recommend that you always submit a photo that matches exactly the same aspect ratio as the dimensions offered by Costco. But if you don't, the website will display a warning indicating that some of your image will be cropped. You will be able to select which part you prefer to be cropped using a mini editor.
Read full article
Q: What sizes does Costco print?
A: The following paper size are available in both lustre and glossy:
4×6, 5×7, 8 x 10, 8 x 12, 11 x 14, 12 x 12, 12 x 18
The following paper size are available in lustre only:
16 x 20, 20 x 30
Those options are available in the shopping cart.
Q: How big can you make a photo print at costco photo?
A: The largest photo size available through Costco is 20×30, and will most likely be printed on an Epson 7880.
Note that if you are looking for a larger display, their prints on canvas goes up to 16×48 (for $99.00).
Q: What resolution or number of pixels do I need when printing at Costco?
A:For a more detailed answer concerning image resolutions and number of pixels, please refer to this article.
Here is a summary of the minimum and recommended number of pixels for images printed at Costco.
Read full article
Print size
Minimum resolution
between 115 and 180ppi
(recommended by Costco)
Recommended resolution:
300 or 320ppi for a Noritsu 3111
(recommended by DryCreekPhoto)
8 x 10
1150×920 pixels
2400×3000 pixels
8 x 12
1380×920 pixels
2400×3600 pixels
11 x 14
1610×1265 pixels
3300×4200 pixels
12 x 12
1380×1380 pixels
3600×3600 pixels
12 x 18
2070×1380 pixels
3600×5400 pixels
16 x 20
2300×1840 pixels
4800x6000pixels
20 x 30
3450×2300 pixels
6000×9000 pixels
Q: Why does Costco crops my photos even if the aspect ratio is already correct?
A: I have printed many enlargements at Costco and the only cropping that I have noticed rarely exceeds a few pixels. Once the paper was slightly slanted and they re-printed the image right away for me (they have access to your image file). So, if you have noticed noticeable cropping, and that you are sure that your file is exactly the same aspect ratio of the size of the photo paper, then share your experience in the comment box below for others to learn from.
Q: How do upload the full resolution of my image to Costco?
A: When uploading your image to Costco (on the costco.com website), make sure that you select the "Full resolution" option in the uploader user interface. Otherwise, the uploader application will re-sample your images assuming you most probably want to print a 4×6 or a 5×7 image.
Q: How to make Costco prints actual size?
A: It is possible to print actual size images at Costco. As a matter of fact, I only print actual size because of the very precise dimensions I need the image to be when placed behind a gallery mat. That being said, I have sometimes experienced a 1% enlargement.
To print actual size, use Adobe Photoshop, or any advanced image editing software. I have some steps by steps instructions there.
Read full article
Print on canvas
Q: Does Costco print on Canvas?
A: Yes, Costco offers prints on Canvas. Here is the description you can find on their website: "Gallery wrapped" – ready to hang, Special "fine art" protective coating, UV light protection, Prevents fading and cracking, Easy to clean, Available for warehouse pick-up in 5-10 business days, Available for mail back (delivered in 6-12 business days).
The price varies from $29.99 for a 8×10, to $54.99 for a 18×24 and $99.99 for a 16×48.The following Canvas sizes are available: 8×10, 11×14, 12×16, 16×20, 18×24, 20×30, 24×32, 14×14, 16×32, 16×48
Q: What is the quality of canvas printed at Costco?
A: The quality is excellent. The shipping is excellent, the canvas is shipped mounted in a robust packaging. You may want to know that Costco is not printing the canvas. The canvases are being printed by an independent company specialized in printing fine art on canvas. the company name is "Jondo" (previously known as "Get Your Photos On Canvas". The founder and CEO is named John Doe (that's his real name).
For printing on canvas, Costco beats again the market in term of ratio price/quality.
For those who are curious, here is a series of some old photos of the canvas print lab (found on their Flicker page) the assembly of the stretcher bars, the printers, the shipping, and so on.
And an old article on USA Today.
Q: What printer Costco uses to print on canvas?
A: I believe that Costco uses the Roland Hi-Fi JET PRO II – FJ-540 printers. I'm making that assumption based on an old photo of the printing facility of their provider. Although note that this photo was taken in 2006 and they may now be using some more recent equipment.