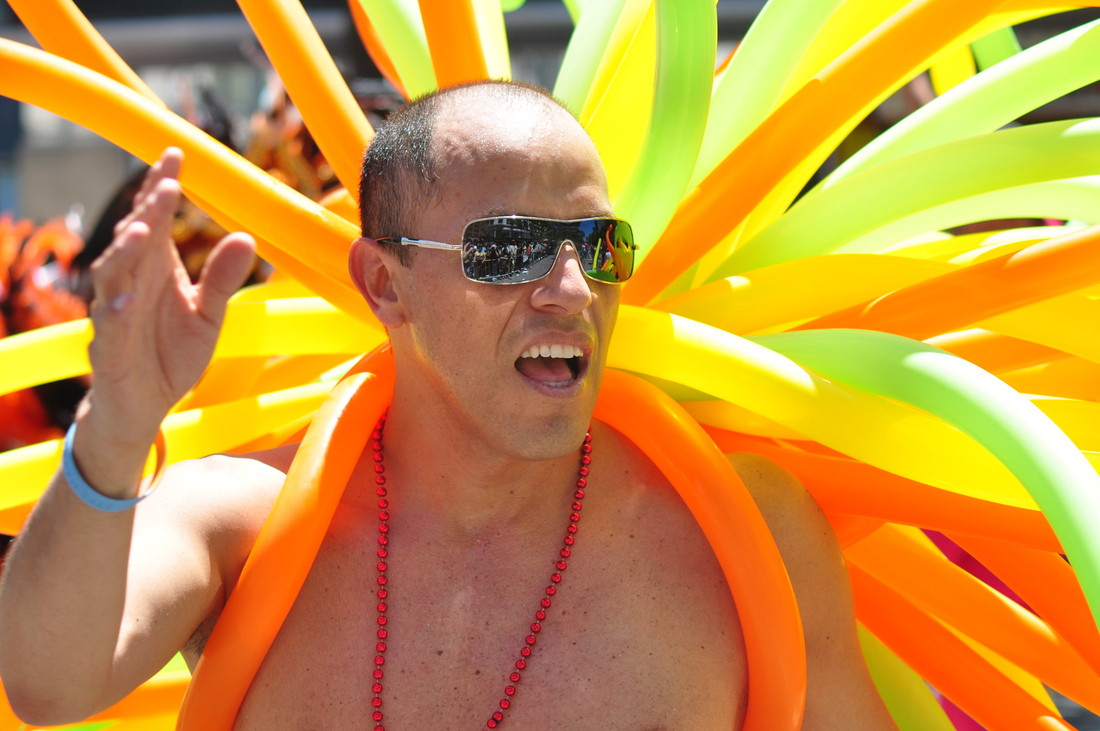 I spent the weekend of June 26 and 27, 2010 in San Francisco with my wife during the 40th Annual Pride, which is part of a 2-day now-mainstream event gathering thousands of people.
The parade on Sunday, June 26th, 2010 was 4 hours long, packed with a variety of participants… 180 groups were represented this year. We also had the chance to shake Gavin Newsom's hand, the (great) Mayor of San Francisco.
The Pride (Wikipedia) is today a social movement defending many different rights for equality, respect, and consideration. It extends much beyond its initial statement from 40 years ago when it started as the "Gay Pride" to defend the right of homosexual couples. Many causes ranging from "health care for all" to "using goats to cut your grass" (yes, the goats were in the parade a group with goats) are now represented. Of course, the main theme remains the support for a better understanding and a better social, political, and legal recognition of sexual orientations.
The event is also sponsored and supported by many private and public organizations such as the American Red Cross, Google, Wells Fargo Bank, Toyota, The Police department of San Francisco, the Firefighters of San Francisco, etc… Many employees of those private and public groups were part of the parade, making a statement on behalf of their organizations.
This event is of course also a great photojournalism opportunity for those with a camera. Capturing the story, the anecdotes, the people, the places, etc. It's in motion, it moves fast, and yet each instant is there for grab. The Pride is a gigantic story, a raw material that can be used as a blank canvas for storytelling.
The images below are unedited (except for some light cropping).
They don't have any pretension other than sharing what I saw during those 2 days in the city.
WARNING
Due to the nature of the content, viewer discretion is advised.