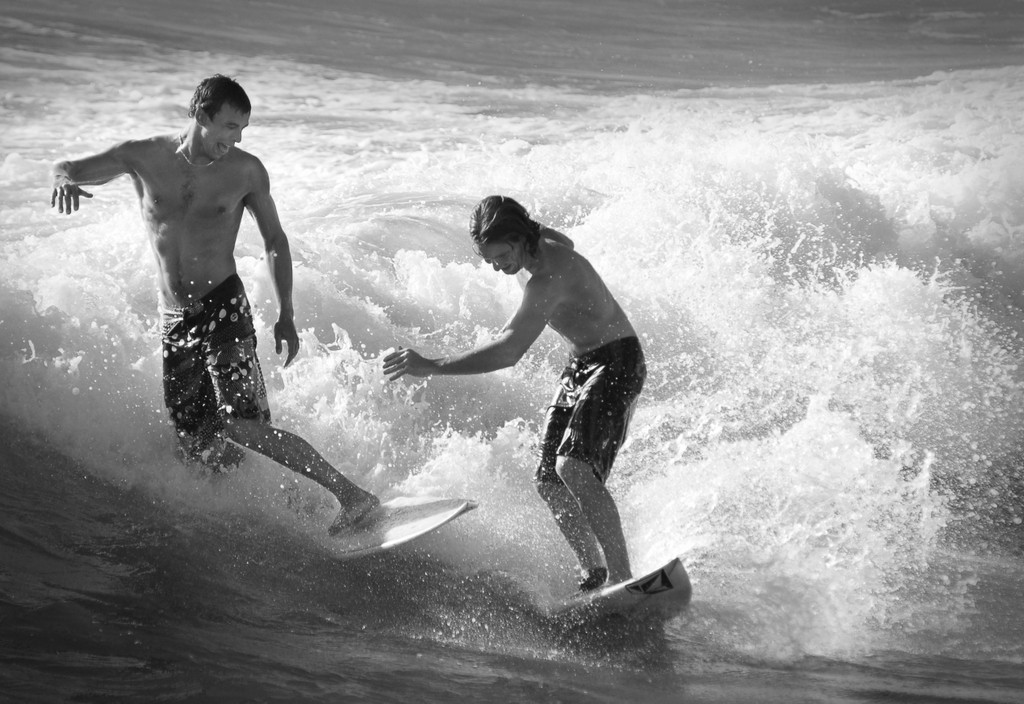 From behind the shutter
This shot was taken in the South of France during the summer 2008 on a surf spot called "Brutal Beach" located at Sanary and six-Fours-les-Plages (locate it on Google Map). The Mistral (strong local wind) was blowing and many surfers went out in the waves.
Here are a few other shots taken on that day: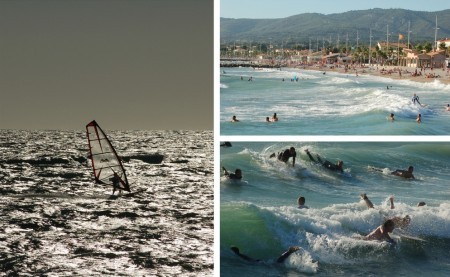 Going through the series of pics from that session, my attention got caught by the interaction between those two surfers. This is fast action, taken at a fast shutter speed. I didn't notice that interaction, attitude on their face and expression.
Here is the original shot: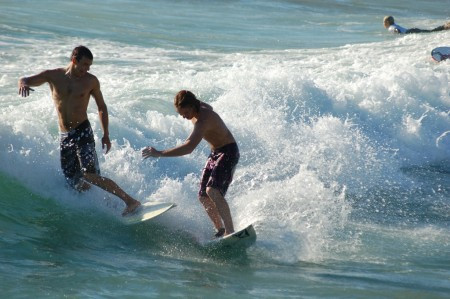 Original: Nikon D50 • Nikkor 80-200mm
200mm • 1/1250s • f/7.1
8.2.2008 6:51 PM
In order to focus on my main subject (the interaction between the surfers), I made the following edits:
Made it a monochrome image, in order to de-emphasize the presence of the water
Cropped in order to keep only the two surfers in the picture
Brightened the shadow areas in their faces and body parts using a masked curve effect layer in Photoshop
Added a vignette effect around the image to help the eye moving from the faces of one surfer to the other, staying within the image
Here is the design of the mask and the snapshot of the curve value used to enhance the face and surfer bodies in Photoshop CS3: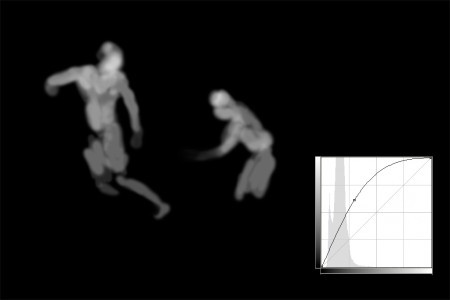 Curve mask and value in Photoshop CS3
What I like in this picture is a frozen tension and expression captured at high speed.