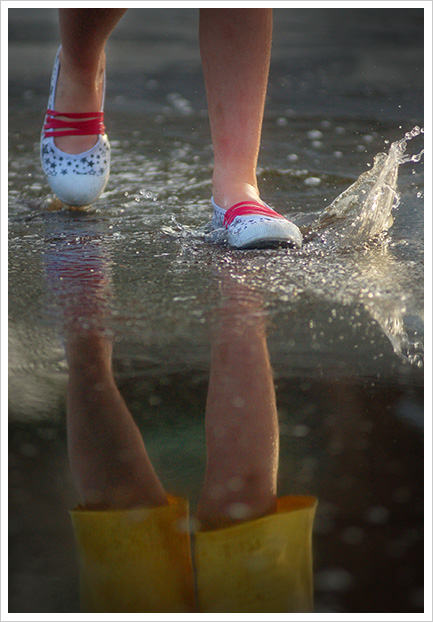 From behind the shutter
I have a series of interesting shots of action taken after the rain. I'll post more later. this one was taken at sunset.
Here is the original shot: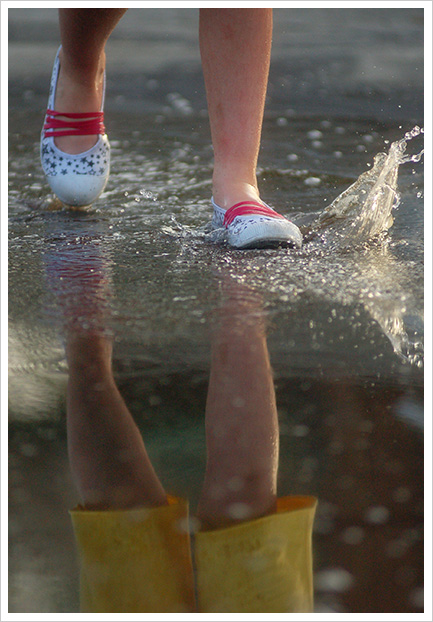 Original: Nikon D50 • Nikkor 80-200mm
200mm • 1/2500s • f/3.2 • ISO 800
2.20.2008 5:53PM
You'll notice that's also part of my new focus trying to get shots out of the camera with a minimum of post edits. The only edit I've done is a darkening of some areas of the images, coming from the outside as well as a slight increase of the color saturation.
I simply use a large brush painting on a layer with a 4% black until I get the desired finish. Here is a view of the painted layer alone: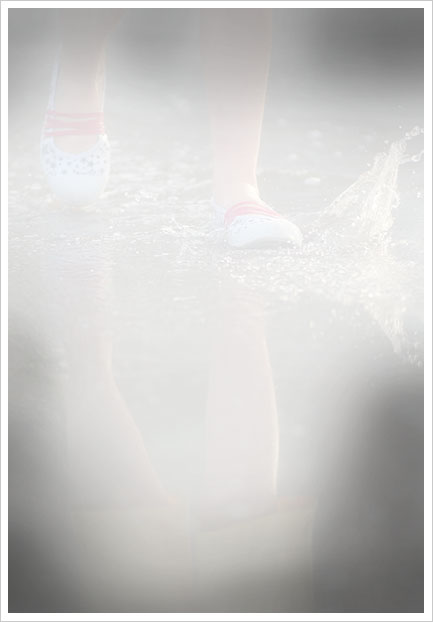 There are a few elements I like in the final image:
The image and its reflection are complementary, there are only a few elements repeated. For example, the shoes are not part of the reflection, and the yellow short is not visible in the source image
The late evening light converges directly to the splash of water, focusing the eye to the action
Choosing a higher shutter speed allows to freeze the water, and decreases the depth of field, making the second foot softer than the front foot