From behind the shutter
This shot was taken during the graduation ceremony of San Jose Sate University in California in May 2008.
Here are some shots from the event: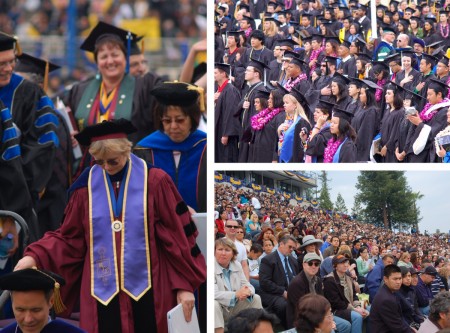 A young woman who was sitting in the stadium started to have a craving and left. She came back with a cookie in a brown bag.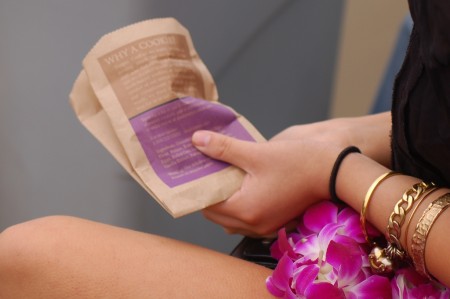 As she started to eat that cookie, I noticed some lipstick on her fingernail. I couldn't resist but catching that image: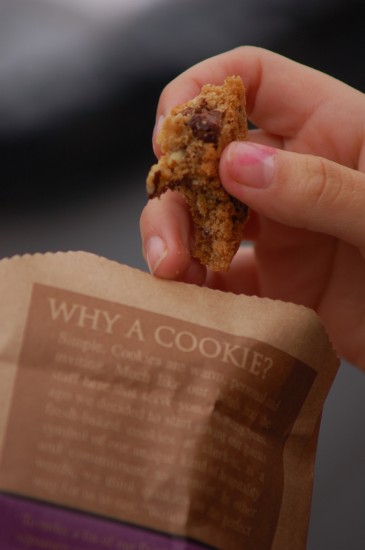 Original: Nikon D50 • Nikkor 70-210mm
210mm • 1/800s • f/4.5
5.24.2008 10:06:02 AM
The only edits I made to the picture is to sharpen and to do her nails…

I like the simplicity of that image, and its context-less feeling.
I also like the deep synergy between the two symbols that usually avoid themselves: the woman's beauty concern and the rich-chocolate-chip-cookie. In this picture, they go along like an award and the winning athlete.